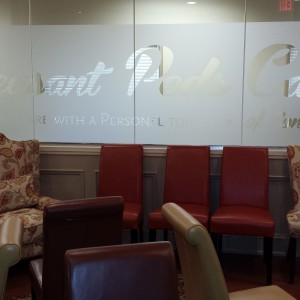 We are conveniently located across from Rockdale Medical Center.
Pleasant Peds Care of Conyers
1415 Milstead Rd, Suite C
Conyers, Georgia 30012
Our hours of operation are 8:30 am to 5:00 pm Monday through Friday.
We are open Saturdays by appointment only.
Office Phone: 770-648-6620
Office Fax: 770-679-0559
Dr. Pleasant is Board Certified in Pediatrics and has 15 years of General Pediatric Care and three years of Emergency Pediatrics.
In 2013 Dr. Pleasant received the Rockdale Citizen "Readers Choice Award" for her caring and compassionate nature.
At Pleasant Peds Care of Conyers we evaluate and monitor the impact of biological, social & environmental influences on a child's development and health. We promote the physical, emotional and social health of children from birth to young adult.